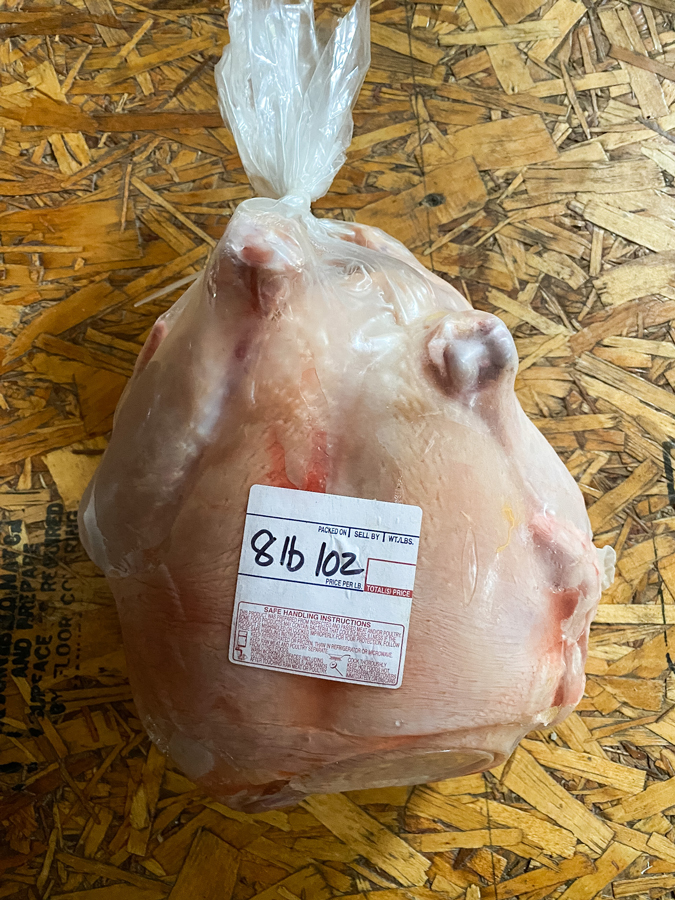 Traveling Roots Farmstead Meat Chickens
We take pride in raising our meat birds!
Available fresh (NOT frozen).
Once the chicks arrive, they never leave the farm until you take them home to your freezer.
NO growth hormones
NO antibiotics
NO chemicals
Fed NON Gmo food 
Raised on our small family farm

2024 meat chickens pre-order
due by March 31st
Meat Chicken Terms & Conditions
By submitting your deposit you acknowledge you have read and agree to the following Terms & Conditions.
– – – – – – – –
$10 non-refundable deposit per bird
The deposit will be applied to the final cost of birds reserved. We will not price birds per pound.
Bird sizes:
        $21 = Medium bird (4-6 lb)
        $32 = Large bird (7-9 lb)
Order example:
2 Medium + 1 Large bird = $74
Deposit = $30
Total amount due at pickup = $44
Birds must be picked up at the farm from 5:30 – 6:30 pm in Theresa. Birds are fresh and not frozen, so you must bring a cooler and ice to ensure the freshness of birds during transportation. We aren't held responsible for the transportation of birds.
If birds are not picked up by 6:30 pm customer loses deposit and the birds will be sold to another customer on our wait list.
We'll only be doing one butcher date for 2024, date TBD. 
*Note that dates can vary due to weather or birds not reaching maturity as calculated beforehand. You will be notified within 72 hours before the butcher date if we expect any changes in date.
2024 meat chicken order form
By filling out this form, you acknowledge you have read the terms and conditions listed here for 2024 chicken order.